Serious Assessment for Insight and Impact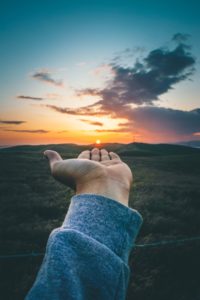 The BEVI is an accessible, adaptable, and powerful analytic tool that may be used in a wide range of settings – from education and research to leadership and mental health – to understand and facilitate processes and outcomes of learning, growth, and transformation.
Based upon over 25 years of research and practice in the U.S. and internationally – and with excellent psychometric properties – the BEVI asks respondents a series of questions about beliefs, values, and life events which seek to illuminate "who learns what and why, and under what circumstances."
A mixed methods measure that includes both quantitative and qualitative items, the BEVI allows for sophisticated analyses of the relationships among interacting variables in order to ask and answer deep questions that matter to us all.
The BEVI moves flexibly across applied and research domains because it consists of four complementary measures built into one instrument: 1) extensive demographic information, 2) a life history questionnaire, 3) a comprehensive assessment of beliefs, values, attitudes, and worldviews, and 4) qualitative "experiential reflection" items.
The BEVI is a web-based system that takes about 30 minutes to complete while generating multiple types of reports for individuals, couples, families, groups, communities, organizations, and institutions.
*Aspects of this website have been excerpted and/or adapted from Shealy, C. N. (Ed.). (2016). Making Sense of Beliefs and Values: Theory, Research, and Practice. New York: Springer Publishing.
Want more information? Contact us today!